This decision is very subjective. Some prefer to walk alone while others favour to have one or more companions. Both ways have their advantages.
Walking alone gives you more time and opportunity for contemplation and prayer, to pro-cess your thoughts in silence, and to look inside yourself and at the country around you un-disturbed. You do not need to adapt to the pace, needs and plans of others. It is also easier to find accommodation. A person traveling alone has more opportunities to meet new peo-ple and make friends along the way. When two lone pilgrims meet, they often end up walk-ing part or even the rest of the journey together. In this case, language skills are a great ad-vantage.
Walking in pairs or groups also has a lot to offer, though. If you do not want to approach the feeling of loneliness and insecurity as a personal challenge, the company of other people will provide you with mental well-being and a sense of safety. Not only will you find out whether you are ready to adapt to the needs of others and reconcile their needs with your own, but you will also discover the beauty of shared silence and dialogue. Sharing thoughts, feelings and knowledge with others is very enriching in all circumstances.
You will probably feel most comfortable if you know your companion well, know that you get along and that you have no problem adapting to each other.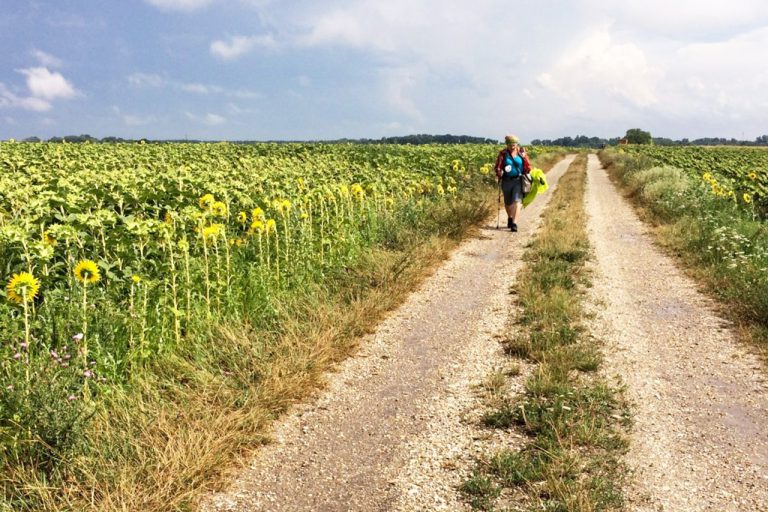 Note: Remember, however, that traveling with a group of people you have met for the first time is a unique opportunity to develop mutual respect and tolerance. In that case, even if different members of the group have different motives for walking the Camino, it does not need to be an obstacle. We go on a pilgrimage to find mutual understanding, share our opinions with others and make our lives richer.